Mt High Resort
FREE SKI LESSONS AT SKI DAZZLE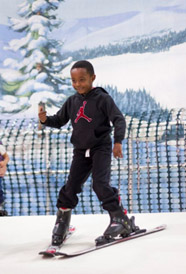 Bring a beginner to the Show and professional Mt High Resort instructors will give them their first lesson on "the hill", a sixty foot long, carpeted surface resembling a "bunny slope" at a resort.
This is a fun, easy, no-stress (with no cold clothes) way to put a friend or family member on the road to skiing.
Students learn balance and basic starting and stopping techniques.  Suitable for children and adults.
All equipment and instruction is Free from Mt High Resort.
Events*
There's lots to do at Ski Dazzle – Los Angeles – December 8, 9 & 10, 2023!
Thank You to Our Event Sponsors!
And To Our Lift Ticket Sponsors!
Ski Dazzle® produces the United States' largest Ski and Snowboard shows!